Upcoming Trends of Data-Driven Email Marketing In 2020
Email marketing is one of the critical tools when it comes to data-driven marketing for it can spread the message across to the audience with precision. With the plethora of information readily accessible through various sources, marketers are realising the importance of utilizing data and sending personalized emails with specific information to target customers. 
With their attention spans getting shorter due to the amount of options available in the market, customers are demanding products and services tailored to their needs and approximately 66% of marketers are personalizing their interactions based on consumer data.
Here are a few trends of data-driven email marketing that are supposed to shape the future of data-informed marketing in 2020:
1. Ethical Approach towards Data Collection :
With the abundance of data available for marketers' easy access, the privacy concerns of customers tend to increase. The year 2019 saw a couple of privacy lawsuits. One of which was UK court's ruling over Google violating Safari users' privacy that took place during the years 2011 and 2012, where Google was found bypassing security settings to track web activity. This breach in security is expected to cost Google $22.5 million.
GDPR (General Data Protection Regulation) was implemented in 2018 and it applies to any organizations operating within the EU (European Union) offering goods or services to customer or enterprises in the EU. It was a strong step towards not only ensuring that the organizations gather the data legally and under strict conditions but also, manage and protect it against misuse or exploitation. The 7 principles of GDPR include:
1. Lawfulness, equality and transparency 
2. Data Curtailing
3. Purpose Restriction   
4. Accuracy
5. Storage Limitation
6. Veracity and confidentiality 
7. Accountability 
In 2020, organizations in addition to making sure that their email marketing data base collection tools are GDPR-complaint, would use other morally right methods such as collecting website analytics data independently  to focus their marketing strategy on the targeted customers. 
2. Multichannel Sources of Data Collection :
The marketing industry, mainly email marketing, is leveraging more resources than ever before. With the data collection practices turning to become more ethical, there are a number of sources a marketer can rely upon in the coming year to channelize data:
1. Forms and Surveys : are one of the most reliable ways of collecting data for email marketing as it engages the customers in an informative questionnaire in exchange of their email address
2. Competitions and Campaigns : are becoming common practice amongst the marketers as it poses a win win situation for it allows the customers to enter the competition and share their information with the prospect of winning a prize
3. Data informed SEO (Search Engine Optimization) : using tools like Ubersuggest and Clearscope would be ramped amongst the marketers it can help them outrank the competitors.
4. Subscription Box : When creating a marketing scheme, the subscription boxes are taking the industry by storm. A marketer can keep a track on buyer's journey and involvement degree by studying the subscription box activities. 
5. Cookie data: Cookie, a small snippet of data stored in the user's web browser when they visit a certain website can be used by marketers to orchestrate their market strategy. 
3. Hyper Personalization :
According to a survey conducted by Accenture on the importance of personalization, it was found that 91% of the customers are more likely to choose from the brands that deliver offers and recommendations germane to their taste. 
In order to reach the highest level of personalization, email marketers would follow trends such as:
1. Predictive engagement with modified emails pertaining to the buying behaviour of the customers
2. Having a customized email frequency
3. Geographically adaptable dynamic content, a content that modifies itself based on the location of opening
4. Rekindle the relationship with the unresponsive customers via other marketing channels
5. Device specific content and offers
Today, customers are in the driving seat and more and more marketers are evolving their businesses keeping in mind their needs and preferences. CRM (Customer Relationship Management) is an expression used to describe the practices and technologies organizations utilize to get a better understanding of their consumers, promote positive communications and perk up overall business relationships. Email marketing CRM is said to be the norm of 2020 and the companies that will master it are likely to acquire more customers. 
4. Predictive Analytics
By combining the web analytics, offline and email data sources, marketers are able to assimilate a huge amount of customer's transactional, behavioural and preference data. Predictive analytics combining with Account-Based Data or ABM would allow the marketers to study the historical data such as how many time was a particular email was opened or which website does the user usually shops from etc. and identify their ideal customer profile (ICP) as well as gain insight of how to trigger customer interaction. The year 2020 would see a rampant growth in behavioural segmentation of target customers and only relevant content would be marketed to them. 
Predictive analysis could also be used to recognize customers that might churn anytime soon because they are equivalent to the criteria of other users that have churned before. With that information, as a marketer, one can direct their proactive marketing strategy towards them. 
5. Artificial Intelligence Integrates with Big Data
Big Data and AI together form a dynamic duo that lead to personalized dynamic content. According to Chad S. White, the Head of Research for Oracle Marketing Cloud Consulting and the author of Email Marketing Rules, 2020 will be the significant year for the adaptation of send-time optimization. STO is an AI driven add-on for email campaigns which examines the email responses of every recipient in accordance with the launch time, and then sends the next email at the ideal time for them.
Most of the companies will go through an AI makeover especially in terms of email marketing as it helps in improving the KPIs. So far, the companies that have implemented Artificial Intelligence platforms in their email marketing have seen a striking change in their ROIs and engagement levels. A few such companies are: Sizmek, the largest independent buy-side advertising platform ustilizes AI-enabled technique called collaborative filtering used the company to foresee what offers to be extended to customers in an e-newsletter. Furthermore, tools like Automizy and Optimail would continue making the job increasingly effortless.
According to McKinsey, 35% of Amazon's revenue is generated by its recommendation engine – a huge sum for an organization with revenues of $52.9Bn. It demonstrates the power of scrutinizing data to learn what your client wants, and offering it to them – and that's one of the things AI does best.
6. A/B Testing 
With the open data email marketing trend shaping the future, A/B testing is becoming the answer to the problem of lower click-through rates.
A/B testing is the process of sending two variations of the same email to two small groups of subscribers also known as subsets rather than all the subscribers at once. The motive behind A/B testing is to establish which email variant is most effectual. This way, email marketers can avoid negative results and have a major impact on the email metrics. 
Testing subject line and subject line length based on the higher open rate eliminates the risk of losing subscribers.
In conclusion,
Today's market is not only about strategies, but also about what's right for the customers. It is evident that data is the main driving force behind effective emails and to keep yourself well informed about the latest trends can push you to the top of the business. 
After all, email marketing is the largest source of income for many digital marketing companies and it has withstood the test of time and continues to reshape itself with the growing market competition and advancement in technology.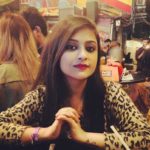 Author
Disha Bhattacharya
Disha Bhattacharya is a seasoned content writer prolific in engaging the customer with her content in any given realm of writing. With 6 years of Freelance Content Writing and 3 years of Marketing Management experience up her sleeve, she believes in transforming businesses with her well-researched, SEO-based, innovative content. A story-teller at heart and a perfectionist by nature, she rolls out informative content with a personal touch that provides an entertaining read to the audience.