Lead Generation Marketing Strategies during COVID-19
The COVID-19 pandemic has taken a massive toll on the global economic state. Everywhere, companies are struggling to make ends meet and there's no certain answer to when this all will be over. According to Bloomberg, many major corporate events including a roundtable called "Doing Business Under Coronavirus" to be conducted by The Council on Foreign Relations had to be called off, because of the spread of the virus itself. 
In these challenging times, businesses are trying every trick in the book to stay afloat. Below are some of the lead generation marketing strategies that companies can follow in order to seize maximum opportunities for growth: 
Retarget and Re-engage Pre-Existing Audience with Digital Channels
When it comes to devising lead generation marketing strategies during COVID-19, the first thing a company should pay its undivided attention to is the pre-existing customer base. This must be done keeping in mind the change in the needs of the audience, pain points and the current work-from-home dynamics. Having a holistic picture of the target customer needs is what helps the businesses to conjure up germane solutions to promote lead generation.
Re-engage the existing customers by building highly-personalised remarketing campaigns with the help of various digital platforms such as Facebook, Linkedin, Google, Twitter, Amazon and many other websites that the audience may visit.
Remarketing is a concept similar to recycling. In this, marketers recycle the data cumulated through various sources may it be online or offline-stores. The data then acts as a catalyst in formulating remarketing campaigns and enabling lead generation without having to look any further than what is already inside the bag.
Expand the Email List
During the COVID-19 pandemic, email marketing is emerging as one of the most powerful tools to boost up revenue, communicate and share the latest developments about products and services with the target audience. In order to maintain a stable frequency, brands are taking technologically enhanced steps to evade deliverability difficulties and ensure that their emails have engaging subject lines, well-orchestrated templates, and showthe current reality faced by the audience amidst the testing times.
Email continues to be a common favourite among the B2B lead management companies because of its many advantages like link clicks, open rates, repeat open rates etc. that are measurable. This in turn provides valuable information about the audience preferences, thus helping in creating a personalized relationship with the recipient.
It is also crucial to keep in mind how to drive email sign-ups and test offers, content, and more to keep subscribers interested and engaged. Consider testing conversion optimization with alternatives on landing pages and welcome seriesto make it a more robust tool for communicating, sharing, and also a driver for purchasing. In addition to that, work out ways to optimize transactional messages too.
Choose Webinars Instead
A lot of B2B marketers deem webinar as one of the best ways to generate top-quality leads. If a member of your company was scheduled to speak at an event that was unfortunately cancelled due to unavoidable reasons, there is a prospect of simply shifting the lecture to a digital format – webinar. 
Marketers have been using Webinars to generate leads for many years as they are a fantastic way to kick-start the sales process. This is due to the fact that Webinars provide one with the freedom to showcase not only their expertise but also their personality. A global crisis such as the COVID-19 pandemic has marketers scratching their heads for better ways to grow their business and Webinars promise an interaction where one gets to collect the most leads. 
With Webinars having the potential of bringing a larger group of audience, more than any other kind of physical event due to its flexibility and ease, marketers can ensure an ever better audience engagement with Q & A sessions towards the end of the meeting. These types of interactions allow the marketer to recognize certain loopholes and orchestrate a solution for the existing challenges for a cumulative effect.  
Host Virtual Events
Due to the Coronavirus, there are travel restrictions all around the world and most businesses are taking the brunt of it. With social distancing becoming the harsh reality everywhere, the world of virtual events is blossoming. So, rather than stressing over the cancelled or postponed events, it is time for the marketers to simply host those events virtually.
To target new customers during the COVID-19 pandemic, transforming all the physical events to online is the smartest way to go as it grabs the attention, engages the audience and converts global prospects in a much uncomplicated manner while sitting in the comfort of one's home. Moreover, it gives fruitful results regardless of the company size.
To name a few beneficial virtual alternatives that one can opt for while working from home: Virtual Conferences & Summits, Virtual Job Fairs for Universities, Virtual Trade Shows & Expos, Virtual Motor Shows, Virtual Benefits Fairs and Virtual Career Fairs for Organizations.
SEO (Search Engine Optimization)
Businesses and budgets are ever changing due to the see-sawing site traffic as most of the global workforce has gone completely remote in 2020. Now, it is more important than ever for marketers to focus their SEO tactics to make the most of the worst situation and rise as a leader by boosting search visibility. SEO is an incredible tool to maintain consistency of rankings and stay at the top of the search results, is a suitable weapon to be used to fight this prolonged predicament. 
At this time of crisis, it is a wise decision to spend quality time working upon Local SEO, reviewing the SEO Audit and create projections focused on trends in order to build keyword-centric content. As per a report by Backlinko, it was noted that top 3 search results are responsible for 75% of all clicks and during the current scenario, SEO would come in handy while putting your brand in front of searchers and outshining others while buying choices are made. 
It is no surprise that people need commodities and services to survive during the quarantine and search engine marketing is the best way to reach customers with the buying intent. People are using search terms to look for the nearest services and in this situation, to have a profound understanding of what exact terms are being searched for is of utmost importance.
In conclusion
Nobody knows how long the humankind has to spend their life in lockdown but with robust marketing strategies, businesses can ride the storm with grace. This is the time for business owners to connect with their customers like never before and uncover new learnings that would withstand the test of time. After all, leaders rise in the times of crisis.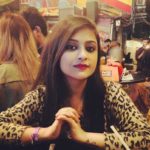 Author
Disha Bhattacharya
Disha Bhattacharya is a seasoned content writer prolific in engaging the customer with her content in any given realm of writing. With 6 years of Freelance Content Writing and 3 years of Marketing Management experience up her sleeve, she believes in transforming businesses with her well-researched, SEO-based, innovative content. A story-teller at heart and a perfectionist by nature, she rolls out informative content with a personal touch that provides an entertaining read to the audience.